Materials, Supplies & Absorbents
Containers
Spirit is a full line distributor of Enpac container and containment products. These products are engineered to ensure compliance for the safe containment, collection and transportation of waste materials. A list of our most popular items includes:
Storage Tanks & Secondary Containment – steel, poly, SPCC/GPP compliant
Drums/Pails – UN rated, from 5 gallon up to 95 gallons, any size or material
Drum Storage with SPCC/GPP compliant containment, open or with hardcover for
indoor/outdoor use
Custom Containment Solutions – made to suit your needs
Contact us to obtain additional information about our full line of Enpac products.
Absorbents
Spirit is a full line distributor of Enpac absorbents for oil only, universal and aggressive materials. A list of some of the products we sell in natural, renewable sourced fiber and synthetic fiber options includes:
Sorbent Pillows, Pads, Rolls, Socks
Granular Absorbents
Booms
Drumtopper Pads
Spill Kits – custom made to your needs
Contact Spirit to select the right product for your needs. Then ask us about our disposal services for the proper removal of the spent products.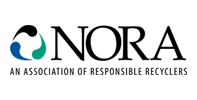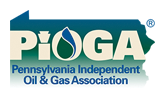 Serving Pennsylvania, West Virginia, Ohio & Kentucky